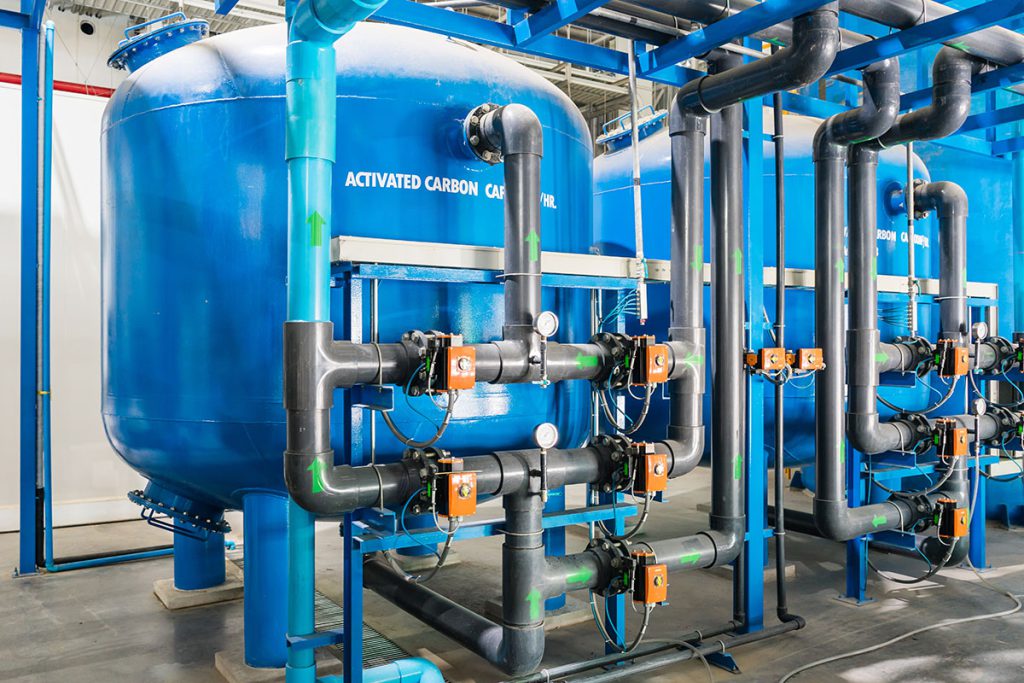 Boiler Water Treatment
An efficient and well-designed boiler feed water treatment system, provided by Fluid Sep Technologies, offers a range of benefits for industrial companies utilizing boilers in their facilities. This system is crucial for ensuring an efficient process and quality steam generation. It encompasses several individual technologies that address specific boiler feed water treatment needs.
 The key objectives of an effective boiler feed water treatment system are as follows:
Efficiently treating boiler feed water and removing harmful impurities prior to entering the boiler.
Promoting internal boiler chemistry.
Controlling return-line corrosion.
Avoiding plant downtime and boiler failure.
Prolonging equipment service life.
For both high- and low-pressure boilers, proper treatment of boiler feed water is essential to prevent issues such as scaling, fouling, and corrosion, which can lead to costly replacements or upgrades. By implementing the appropriate boiler feed water treatment system, companies can avoid expensive maintenance fees, plant downtime, and boiler failure caused by these problems.
Fluid Sep Technologies specializes in delivering tailored solutions to meet specific boiler feed water treatment requirements. Their expertise ensures optimal performance, efficiency, and longevity of boiler systems while mitigating the risks associated with impurities in feed water.